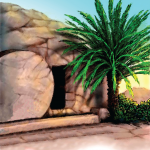 Sunday April 30, 2023 Text: Matthew 28:1-10 Passages: Matthew 28:1-10
Jesus raises from the dead.
Read More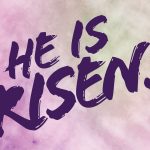 Saturday April 8, 2023 Text: Matthew 28:2 Speaker: Pastor Matthew Ude Festival: Easter Passages: Matthew 28:2
The angels roll back the tomb and they sit there. Who are they waiting for? In the gospels it is the women who come first to the tomb. They see the empty tomb and hear the angels, but the tomb is empty, and the angels are sitting there. Anyone could come to hear and see.
Read More