Reformation

SOME QUESTIONS ARE ETERNAL
A FREE Reformation Seminar
October 15 • 3:30 p.m.
Snacks available during presentation
Faith Lutheran School Gymnasium
N1529 State Road 73, Markesan, WI 53946
(920) 398-0260    |    pastor@markesanlutheran.com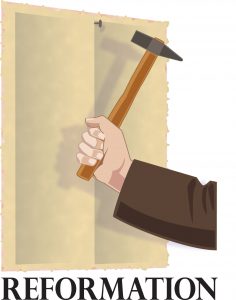 This year marks the 500th anniversary of the Reformation. Many of the questions we still ask ourselves are questions that Martin Luther asked. Join us on a journey as we explore timeless answers that apply to all people, based on lessons drawn from Martin Luther's life.